Services
Laguna Kitchen and Bath specializes in providing all three critical aspects of a kitchen and bath remodel: we are the Architect,  the Designer, and the Builder,  giving you a single company that will make the process seamless for you. Whether you need a new kitchen countertop, modern looking kitchen cabinets, new shower, hardwood floor, new carpets, or a magnificent outdoor living atmosphere, our experienced and talented contractors can deliver all that in a timely manner and at very competitive rates.  Learn more about all we do by selecting a category below:
Flooring: (Hardwood, Carpet, Tile)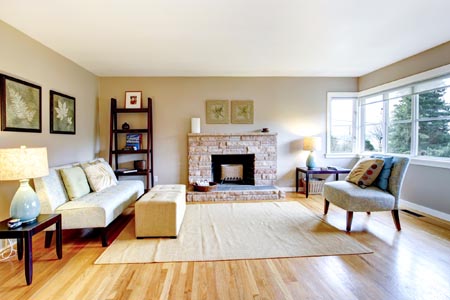 We are an extremely experienced, professional, and turnkey flooring company in Orange County. We sell only first grade; top quality flooring products.  We also have some of the best flooring installation crews in Orange County that are always ready to provide superior, unmatched, hardwood floor, laminate floor, carpet, and tile flooring installation. We understand that any type of flooring is a huge investment in your home and we treat every flooring project with the utmost care and concern. Read more
Kitchen: (Remodel, Countertops, Cabinets, Backsplash)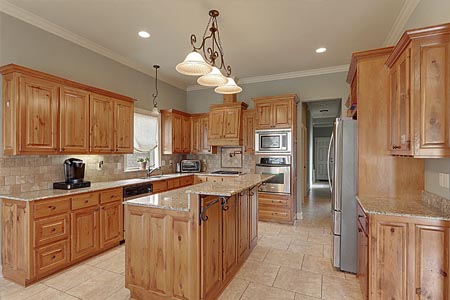 Laguna kitchen and Bath has experienced kitchen designers that will guide you through every step of the kitchen remodel process. Whether you are interested in a traditional kitchen design, a modern kitchen concept or something in between, we can get the job done. Our process starts with our kitchen remodel planner, a lifestyle assessment that helps us evaluate how you use your space so that we can make your kitchen not only beautiful but functional as well. Read more
Bathroom: (Showers, Remodel, Faucets)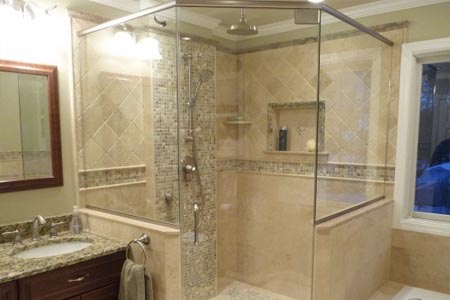 Bathroom remodeling provides one of the highest returns on your investment and can quickly increase the value of your home. Here at Laguna Kitchen and Bath, we have years of experience in the kitchen and bath remodeling industry, and we are proud of our ability to turn your vision into reality. Whether you are looking to sell your home or planning to stay forever, your bathroom remodel should be done by qualified professionals. We take customer service very seriously, and we aren't satisfied until the job is done right. Read more
Outdoor Living: (Kitchen & BBQ, Fire Pit, Hardscaping, Pavers)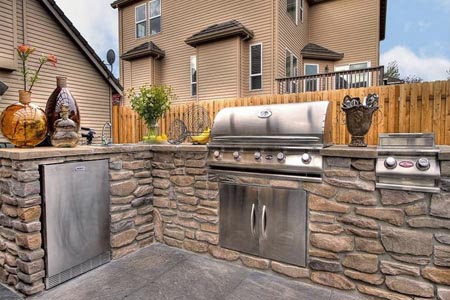 We transform your typical outdoor space into residential paradises by offering complete outdoor living design, backyard kitchen and BBQ, elegant fire pits, hardscaping, fountains, and tile or pavers,  We can help you design and install wonderful outdoor living areas that you will love to spend time in. From outdoor kitchens and living areas to fountains and stonework, the possibilities are endless. Give us a call and let's get it started. Your complete satisfaction is our priority. Read mre
Many Types of Countertops to Choose From:
Let Laguna Kitchen and Bath help you create a kitchen that's right for your lifestyle.
Our specialized kitchen & Bath designers will guide you through every step of the kitchen / Bath remodel process, whether you are interested in a traditional kitchen / Bath design, a modern concept or something in between.
(949) 588-6350
Laguna Kitchen and Bath
25250 La Paz Road, Suite #120, Laguna Hills, Ca 92653
Phone Number: (949)588-6350 | Fax: (949)588-6357
Email: info@lagunakitchenandbath.com
Showroom and Design Hours
Weekdays – 10:00am-6:00pm
Saturday – 10:00am-5:00pm
Sunday – 12:00 Noon to 5:00pm