Modern Hardwood Floors
Large Selection Of Domestic And Imported Hardwood Floors With Unsurpassed Durability
Carpet Flooring And Installation
Get a Free In-home Estimate Today!
Marble & Natural Stone Flooring
Large Selection of Granite and Marble Stone Products to Meet Any Design Requirements
Laminate Flooring
Large Selection of Laminate Flooring Products to Meet Any Design Requirements
Flooring Store in Laguna Hills
Laguna Kitchen and Bath is your local hardwood floors company in Laguna Niguel, Orange County.  Laguna Kitchen and Bath offers a wide variety of hardwood, laminate, vinyl, tile, and carpet flooring options. Depending on your home's style and your personal taste, we can assist in recommending the best option for your desired design and function. Other factors to consider when choosing new flooring is what kind of wear and tear will be taking place in your home such as spills and floor play with children, heavy foot traffic, and pets. Our designers can help you choose the perfect look and feel for your home, office, or rental.
In addition to being one of the best flooring stores in South Orange County are, Laguna Kitchen and Bath specializes in full kitchen remodeling, bath remodeling, kitchen cabinets and countertop sales and installation.
The Flooring Experts at Laguna Kitchen and Bath know flooring better than anyone. It's what we are good at. And, with our buying power we can get the lowest prices from the best flooring manufacturers — and pass the savings on to you. Call us today so we can exceed your expectations. We work with the world's leading manufacturers and the best flooring brands to bring you the top brands in carpet, hardwood, laminate, vinyl and tile flooring.
Carpet Flooring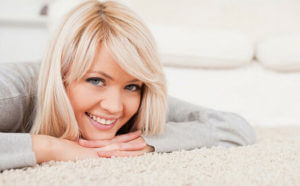 Carpet floor provides warmth, comfort, and sound absorption.  Carpet is a great choice for many areas within the home. With today's advanced flooring technologies, carpeting is softer, stronger and more stain-resistant than ever before. If you have decided to install new carpets in your home, we recommend visiting our showroom to see our large selection of beautiful and durable carpets and learn about our amazingly compatible prices on all types of quality carpets by Shaw carpets.
Luxury Vinyl FLooring
Today's vinyl flooring features some of the industry's most advanced performance and design technologies available. Offering rich visuals and lasting value, luxury vinyl floors have become one of the most popular choices among today's customer.  The best vinyl flooring can complement a variety of lifestyles and tastes. Because vinyl replicates hardwood or tile, you can use it in so many ways throughout your home.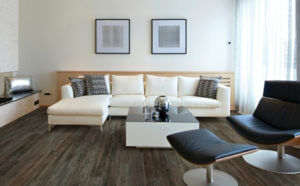 From high-moisture areas like bathrooms to cozy family rooms where you want the look of hardwood, vinyl is a great floor choice. Vinyl's flexibility in style can help you to achieve the look of hardwood, tile, or even stone in a room where you need both durability and affordability. If you're unsure whether the vinyl you're choosing will coordinate with your space, visit our showroom and take home a sample or ask one of our flooring experts for their recommendations. They can help you find the best vinyl flooring or other flooring option for your home. Once you've decided that vinyl is right for your home, you may be wondering what the best vinyl flooring is for you.
First, identify whether you want your vinyl flooring to resemble hardwood, stone, or tile. Next, determine the type of vinyl for your home. Vinyl is available in different formats, including sheet vinyl, vinyl tiles, and luxury vinyl tiles or LVT. Talk to an expert at Laguna Kitchen and Bath about the different options in type and style.
One feature you'll find across all of the best vinyl flooring brands is enhanced durability. After all, you live in your home. You want your flooring to be strong and easy-to-maintain. Why wouldn't you? That's one of the key reasons to choose vinyl flooring. You can achieve the look you desire the durability that will put your mind at ease.
Wood Flooring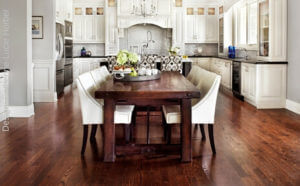 Offering unrivaled beauty and richness, hardwood flooring has long been a symbol of style and strength. Coupled with modern milling and finishing techniques, today's hardwood floors can suit any lifestyle and require far less maintenance than ever before. Our exclusive wood flooring brands, including Rustic River™ and Voyager™, offer a wide variety of colors, textures, species and styles, plus top performance technologies.
To ensure you select the best hardwood flooring that matches your lifestyle, budget and home design, take time to compare different hardwood floor types. Talk with an expert at our showroom to learn more about which type of hardwood flooring would best work in your space. When choosing the best hardwood flooring for your room, you have the option to choose between standard hardwood flooring and engineered hardwood.
Traditional or solid hardwood flooring consists of single strips of wood. The biggest benefit to solid hardwood is that it can easily be customized, sanded, and re-stained to change finishes as your styles change.
Engineered hardwood planks come in many colors and wood types, just like solid wood. However, engineered hardwood is made by laminating 3-5 strips together, with grains running at different angles. Engineered Hardwood is more structurally sound so it can be installed in areas where solid wood flooring might not be an option, for example, moist basements. Engineered Hardwood is also typically less expensive and tends to be more water-resistant compared to traditional solid wood floors.
Tile Flooring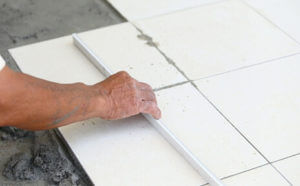 Offering versatility and sophisticated style, tile flooring is a timeless choice. Today's ceramic tile exhibits strikingly realistic visuals of wood and stone, a result of improved digital printing technologies. Natural stone tile offers unrivaled striations, tones and textures.  These characteristics, coupled with tile's inherent durability and water-resistant nature make the advantages of choosing tile vast. When you have decided to install tile as your floor covering choice, we encourage you to contact us for a quicl in-home consultation so that our expert flooring contractor can answer all your questions. We are here to help you pick the right flooring at the best price.
Laminate Flooring
The unique construction of laminate flooring produces luxurious visuals of wood, tile and stone in a high-performing, budget-friendly product. Great for high-traffic areas within the home, laminate floors are durable, easy-to-maintain and resistant to stains, fading, moisture and wear. The laminate floor covering we carry have the best characteristic laminate has to offer.



Gallery: Marble & Natural Stone Flooring

Gallery: Laminate Flooring