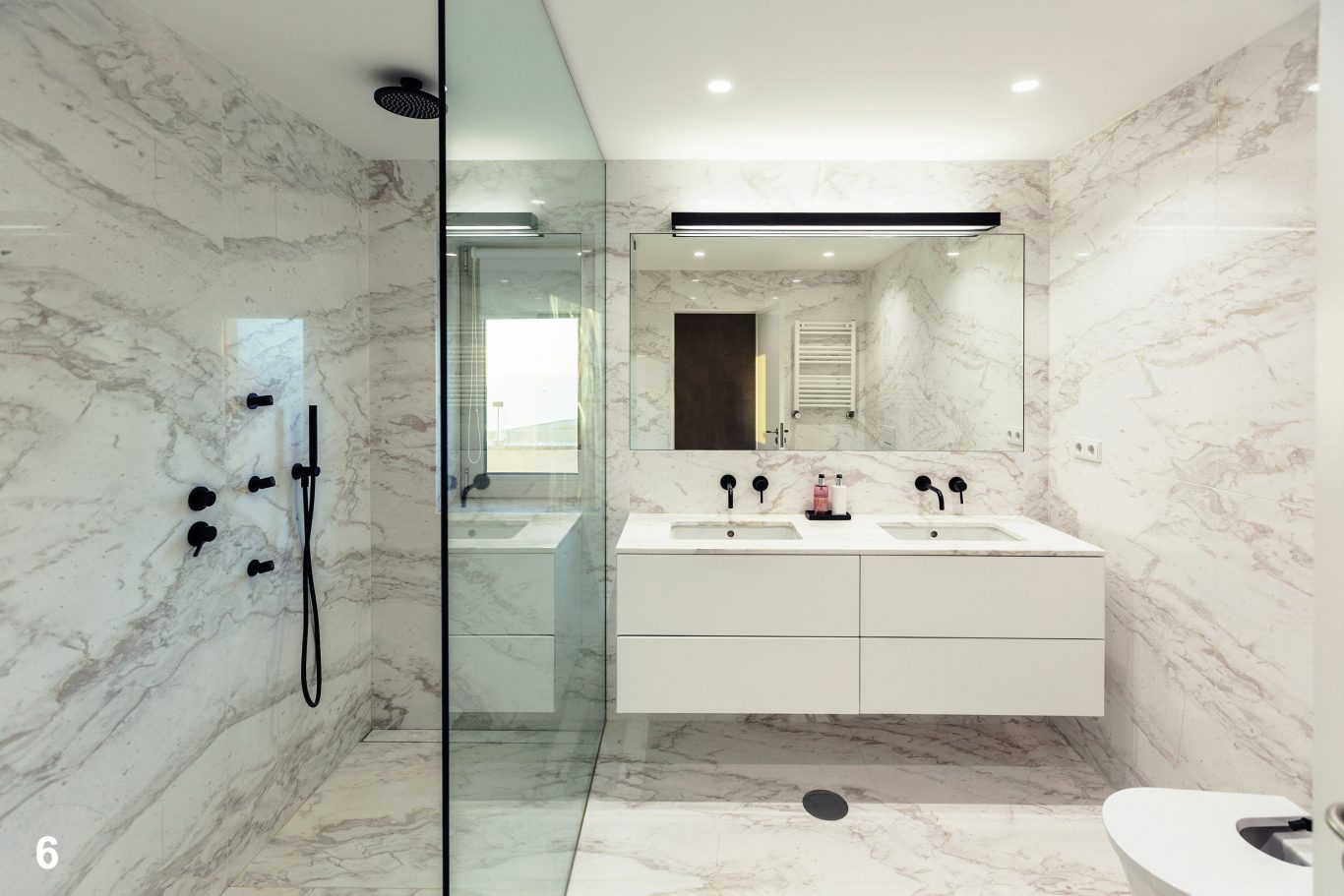 Bathroom Remodeling in Laguna Hills, CA?
Laguna Kitchen and Bath is the one company that does it all. Whether you are looking to do a complete bathroom remodel, or a partial renovation of your bathroom, or are just interested in new vanities and cabinets, our bathroom remodeling contractors can take care of it all for you.  We will assist you in bringing ideas and designs to your home that exceed your expectations.  We offer many choices and budgets for the selection of cabinetry, tile, marble, plumbing fixtures, and countertops.  With over 20 years of home remodeling and construction experience as a State of California Licensed General Contractor, you can rest assured that you will receive quality results and maximum value on your investment.
Superior Bathroom Remodeling in Orange County
Bathroom Flooring:
Choosing the ideal type of flooring for your bathroom can present a few problems because there are a lot of different floor coverings available, and all have their advantages and disadvantages. When it comes to selecting materials for your bathroom floors, make sure the flooring is water-resistant and non-slippery to avoid falls that are quite common due to the high moisture and slippery soaps present in the bathroom. Nowadays, all types of flooring are available in water-resistant types and you may choose one with a little rougher surface for the anti-slip characteristics. Your options range from moisture-resistant hardwood floors to carpets that can be laid down in baths and are resistant to water, mildew, and stains.  Whatever your bathroom flooring needs are – from classic bathroom tile flooring or stone flooring to more affordable vinyl flooring solutions, our design consultants can help you with the right flooring options that are certain to suit your needs.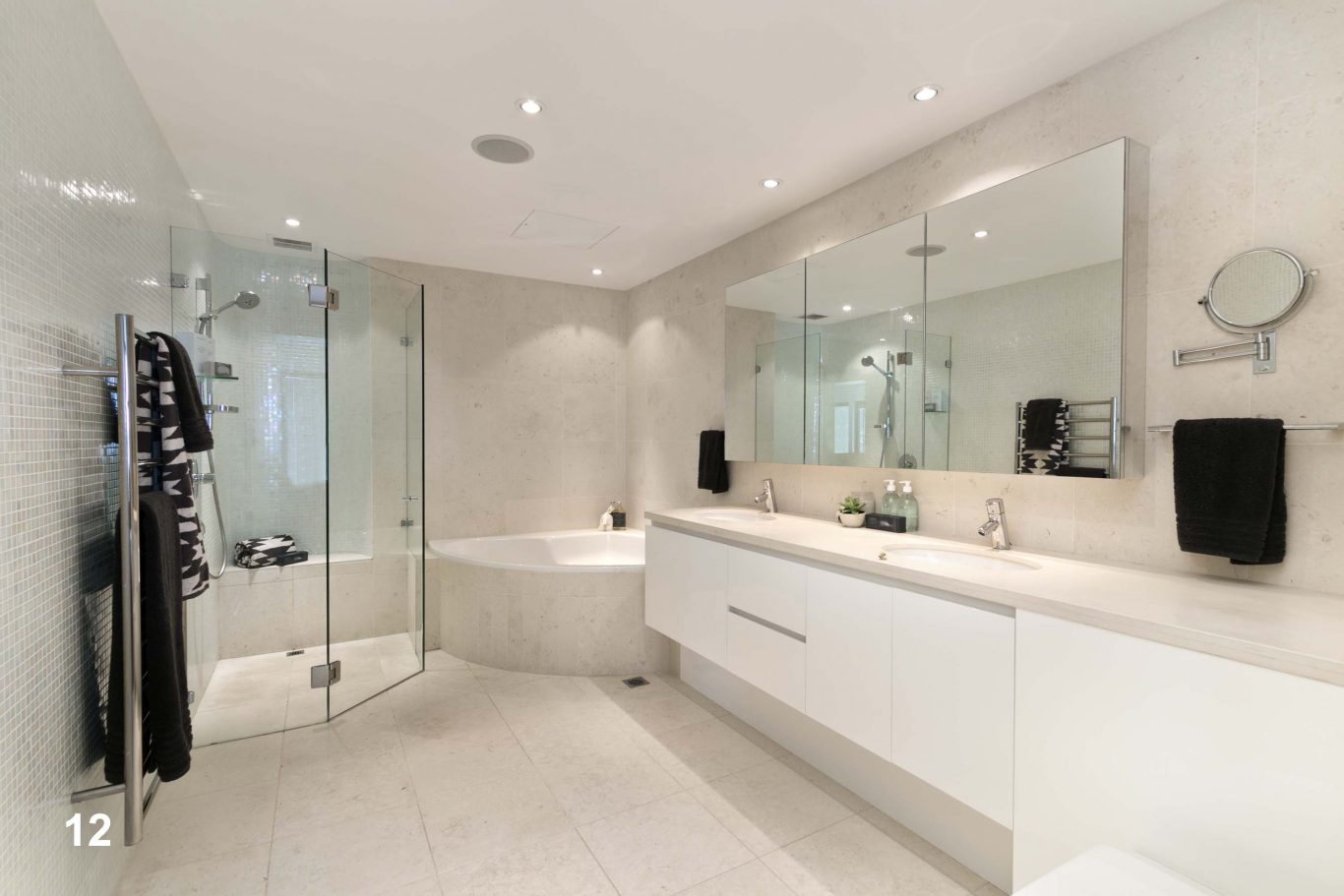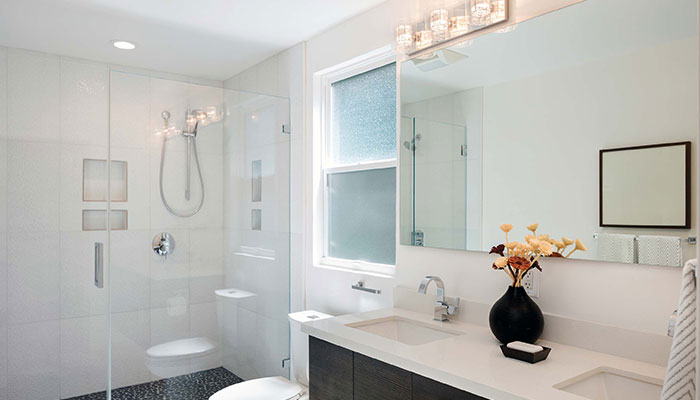 Bathroom Design
Most homeowners spend a lot of time in the bathroom. Some people feel that spending time in the tub rejuvenates their energy and revitalizes their spirit. Whatever the reason for spending time in the bathroom, one thing is certain, the bathtub is one of the most important aspects of a bathroom's design.
The bathtub is one part of your bathroom remodel you shouldn't take lightly. In fact, many homeowners find they can get away without completely remodeling their bathrooms just by investing in a new bathtub design. If you are remodeling your bathroom, you shouldn't just choose any bathtub. Apart from considering the color that will go well with the rest of your bathroom design, or the manufacturer, there are other things that should be considered. Our home remodeling consultants are here to help you pick the right design and the right material for your bathroom remodeling in the city of Laguna Hills and neighboring cities. We offer a free in-home design consultation.
Bathroom Visualizer
The visualizer might take up to 30 seconds to load. Click on the Dots on the far left to change the bathroom layout.
OUR BATHROOM REMODELING CONTRACTORS PROVIDE THESE DETAILED SERVICES:
Bathroom Remodeling
Bathroom Cabinets
Bathroom Vanities
Bath remodel
Bathroom Designs
Bathroom Accessories
Bathroom Tile
Bathroom Furniture
Bathroom Remodel
Bathroom Mirrors
Bathroom Sinks
Tubs and Showers
TESTIMONIALS
What our clients say