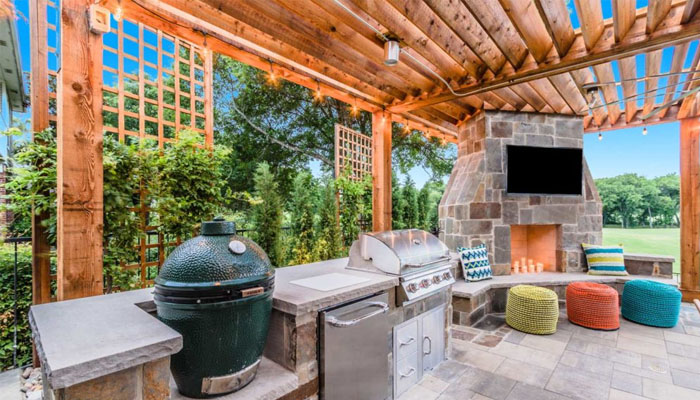 Outdoor Living in Laguna Hills
Family owned and operated for over two decades, Laguna Kitchen and Bath has been building some of Southern OC's most innovative hardscaping and unique outdoor living environments.  We take pride in the fact that we have the capabilities to plan, design and construct your new backyard, fire element, barbecue, and landscape or recreate an existing one from conception to completion.
Our experienced crew's dedication to quality workmanship and personal attention to detail ensure we exceed your expectations. The result is an outdoor space reflective of your lifestyle and taste that will increase the value of your home and provide your family recreation, relaxation, and enjoyment for years to come.
So take the plunge! Call Laguna Kitchen & Bath at 949-588-6350 today for a free on-site consultation and let us show you how easy it is to make your personal paradise a reality.
Outdoor Kitchens
In Orange County where the climate is mild, outdoor kitchens have become increasingly more popular. Whether entertaining a large social affair or making the most of the quality time with the family, food prepared and served in a natural setting just seems to taste better. Essential to any outdoor kitchen is the grill and ample countertop space nearby. Adding the convenience of a refrigerator and sink can increase the value of the home by qualifying it as a second kitchen. From simple barbecue islands to complete grilling and cooking centers to brick pizza ovens, the experts at Laguna Kitchen & Bath can design and build an outdoor kitchen that caters to the way you cook and the food you love to eat. It may even become more popular than the one indoors.
TESTIMONIALS
What our clients say