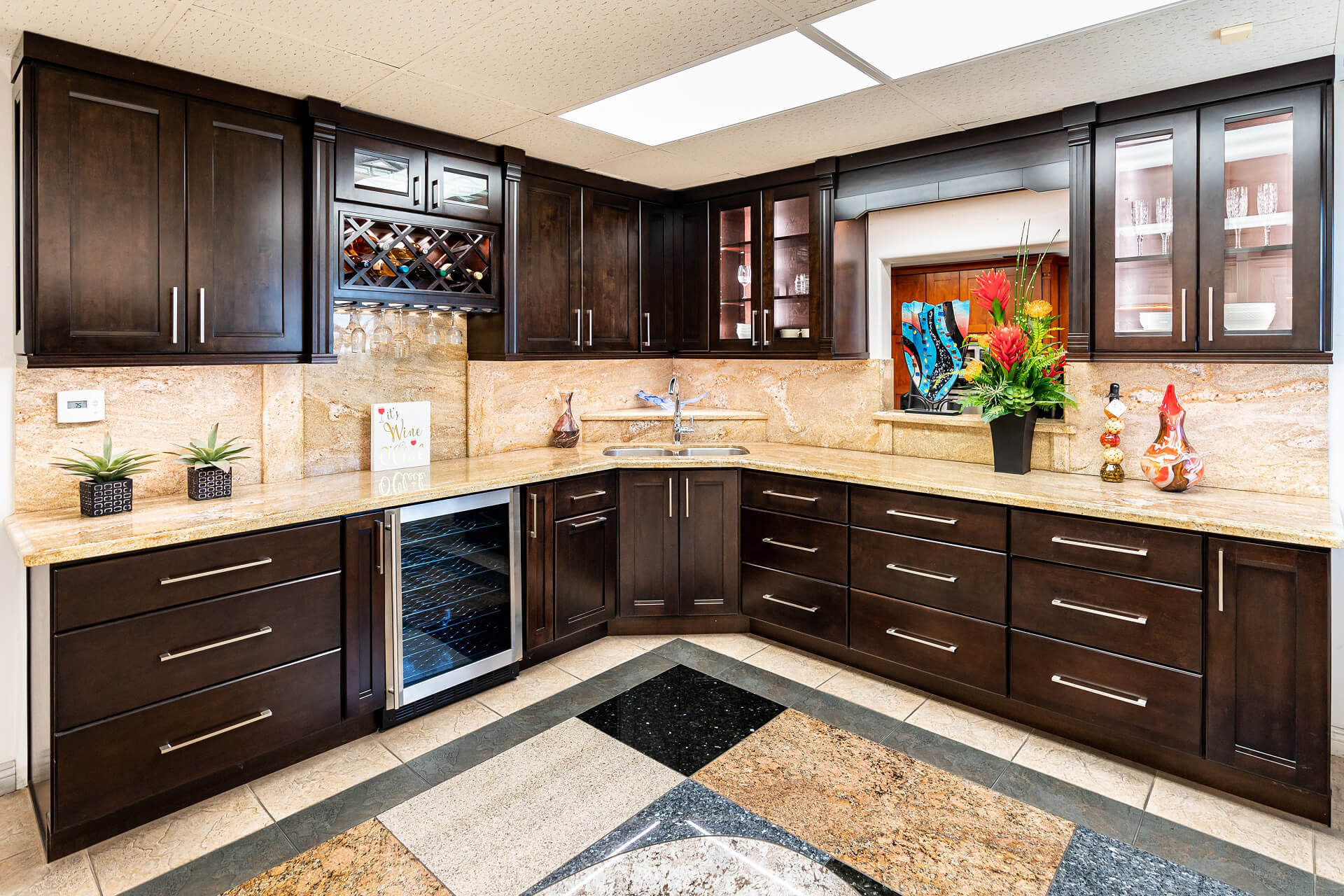 Kitchen Cabinets In Laguna Hills, CA
The Very Best Cabinets for Your Kitchen
If you're planning to remodel your kitchen, we are the best business to choose in the Laguna Hills area. Laguna Kitchen and Bath offers a huge selection of kitchen cabinets in Orange County, including a range of designs and finishes. Furthermore, you can get kitchen cabinets from us that are made out of wood, metal, and virtually any other commonly used material.
Kitchen Cabinets Which Are Built To Last
If your cabinets have dings, chipped paint, scratches, or other forms of cosmetic damage, you could send a bad impression to guests or potential buyers if you are selling your home. Luckily, our kitchen cabinets are built with the best materials in the industry, and we use finishes that are designed to last.
Cabinets to beautify your kitchen and bath
If you are looking for elegant and reasonably priced custom kitchen cabinets in Laguna Hills Ca,  then you don't need to look further than Laguna Kitchen and Bath. For over a decade, our team of remodeling experts has been giving residents in our community the kitchens they have always dreamed of having, and we hope to continue doing so for many more years to come.
Laguna Kitchen & Bath has been proudly serving the South Orange County area for over a decade. While we specialize in installing prefab as well as custom kitchen cabinets, we are also a licensed and insured General Contracting company offering an extensive list of home improvement and renovation services. Whether you're looking to do a simple bathroom remodeling or a full kitchen remodel, our team is up to the task.
Since our inception, our highly-skilled installers have successfully completed hundreds of projects, on time and on budget. We'd love the opportunity to assist you with all of your home improvement needs!
Prefab Kitchen Cabinets
Our kitchen cabinets can offer your kitchen a design that soothes your mood and blends with your kitchen layout over the years. Picking the appropriate kitchen cabinets is easy when you choose Laguna Kitchen and Bath for your kitchen remodeling needs in Laguna Hills. We carry a large selection of cabinetry that will appeal to your style preferences and budget. Not to mention, our prefab and custom kitchen cabinets can greatly improve the overall organization and functionality of your kitchen by eliminating clutter, while at the same time improving the overall look for your kitchen.
To choose an elegant cabinet design, it is helpful to consider space availability as well as utensils and appliances requiring storage space. Cabinets play a significant role in tidying up the kitchen, thus careful consideration of drawers is a necessity. Our Laguna HIlls kitchen cabinets can be designed to blend with the style of your whole kitchen and even the house. For a smaller kitchen, color is an important consideration, as this can be used to lighten up the smaller space, just as taller cabinets can appear to expand the room. A kitchen with a wider space can be filled with more cabinets that can be blended glamorously with the color and kitchen lighting.
We offer pre-fabricated, pre-finished cabinets and custom-built cabinets with custom paint or stain to fit every budget and need.
TESTIMONIALS
What our clients say