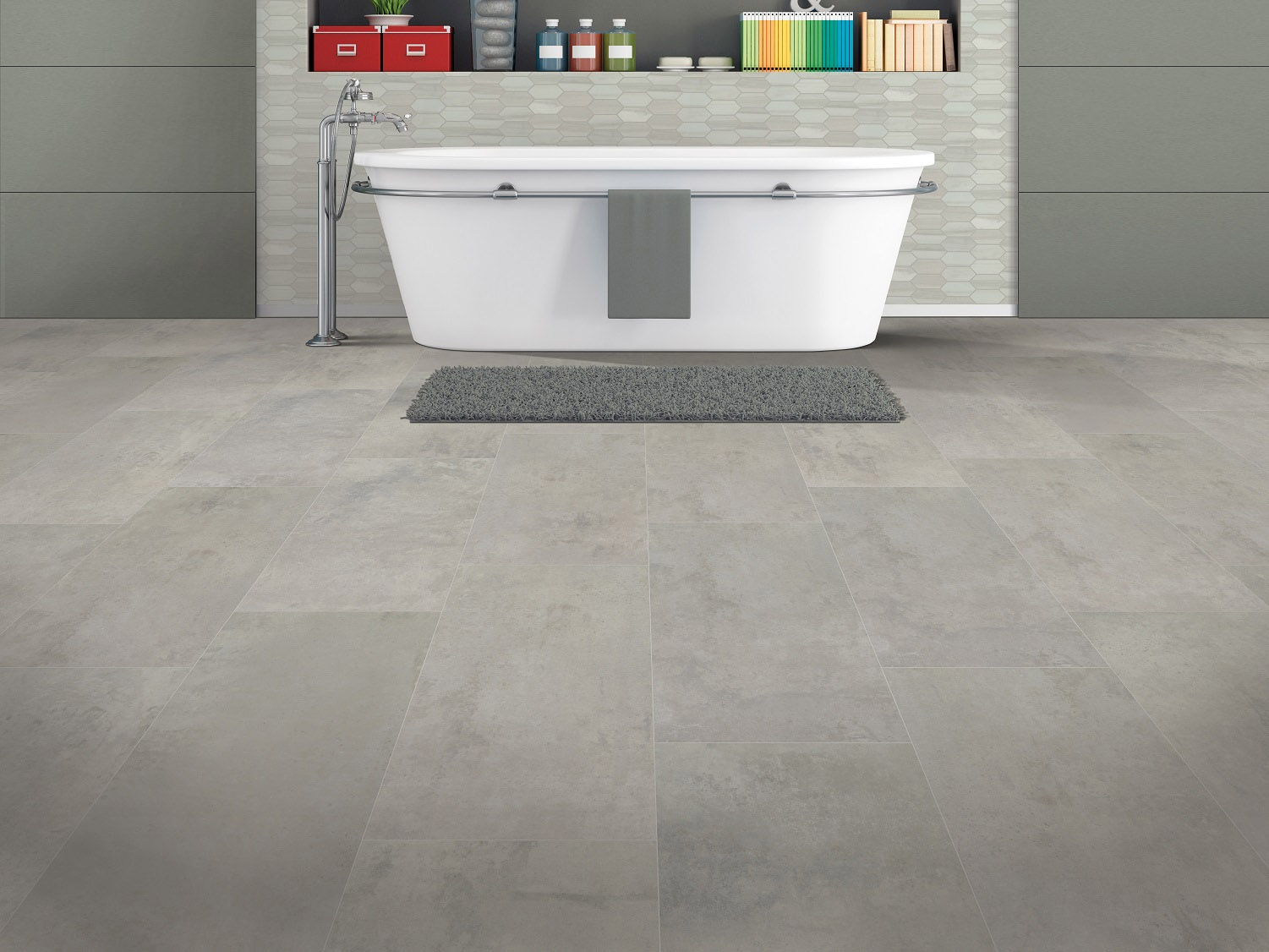 Luxury Vinyl Tile
LVT stands for Luxury Vinyl Tile – a product that looks like real wood and stone flooring but provides many more practical benefits. Available in a range of shapes, sizes, and effects, you can create an authentic-looking floor in your home, without the practical drawbacks of natural products.
Today's vinyl flooring features some of the industry's most advanced performance and design technologies available. Offering rich visuals and lasting value, luxury vinyl floors have become one of the most popular choices among today's customer.  The best vinyl flooring can complement a variety of lifestyles and tastes. Because vinyl replicates hardwood or tile, you can use it in so many ways throughout your home.
From high-moisture areas like bathrooms to cozy family rooms where you want the look of hardwood, vinyl is a great floor choice. Vinyl's flexibility in style can help you to achieve the look of hardwood, tile, or even stone in a room where you need both durability and affordability. If you're unsure whether the vinyl you're choosing will coordinate with your space, visit our showroom and take home a sample or ask one of our flooring experts for their recommendations. They can help you find the best vinyl flooring or other flooring option for your home. Once you've decided that vinyl is right for your home, you may be wondering what the best vinyl flooring is for you.
First, identify whether you want your vinyl flooring to resemble hardwood, stone, or tile. Next, determine the type of vinyl for your home. Vinyl is available in different formats, including sheet vinyl, vinyl tiles, and luxury vinyl tiles or LVT. Talk to an expert at Laguna Kitchen and Bath about the different options in type and style.
One feature you'll find across all of the best vinyl flooring brands is enhanced durability. After all, you live in your home. You want your flooring to be strong and easy-to-maintain. Why wouldn't you? That's one of the key reasons to choose vinyl flooring. You can achieve the look you desire the durability that will put your mind at ease.
We carry products from the following vendors:
TESTIMONIALS
What our clients say