Hardwood flooring offers a high-quality and beautiful flooring material. The main factors of choosing hardwood for flooring are the feeling of quality, superior strength, comfort, and aesthetic appeal. Hardwood floors can be used at both residential and commercial locations.
Hardwood flooring adds value to your home. Solid hardwood flooring has a timeless feeling of warmth, beauty, and sophistication that is difficult to reproduce with other floor covering options. Hardwood floors are natural. Hardwood floors bring the natural outdoors inside and do not contain man-made chemicals in the wood itself. Not to mention, hardwood flooring to be economical because they are cheaper, in the long run, diminishing costs of reinstallation. They need not be replaced especially when maintained properly. Yet maintaining is not a problem. Normal care such as sweeping or vacuuming with a soft broom or vacuum is generally all that is required. Hardwood flooring is very easy to maintain – no wax, no mess.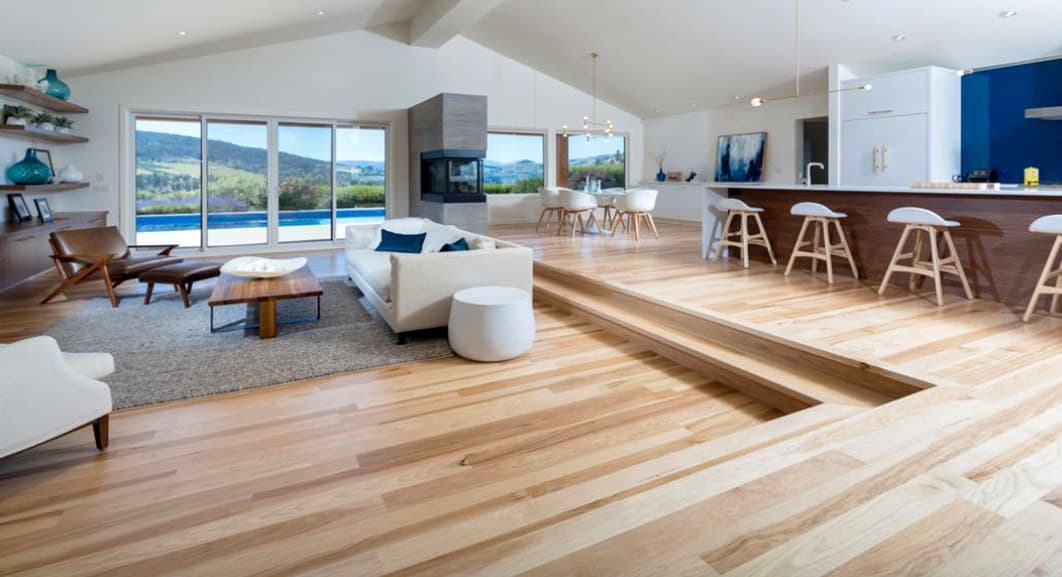 The hardwood floor never goes out of style. Solid hardwood can give a room an expensive and high-quality finish. Hardwood floor promotes great varieties of colors, styles, finish, textures, stains, and species of wood flooring available in several grades that add to its aesthetic value. And its natural colors blend with the decor of any room.
Hardwood flooring doesn't give you hollow sounds or vibrations when walked upon. Solid hardwood flooring adds structural strength to a home's construction and can also provide high insulation properties compared to a lot of other flooring options.
As a natural wood product, it has a much lower level of chemical emissions thus making it a healthy flooring choice for interior living environments. Plus, hardwoods do not accumulate and trap dust, pollen, dust mites, and other allergens that come with carpets making them a good flooring solution for individuals that have allergies or asthma conditions.
If you consider your flooring costs over a 30 year period, you may actually save up to 40% or more when compared to alternate flooring choices. Installing flooring in your house is a long-term investment in your property that will hold its value, or even increase your home's resale value, exceeding the initial installation cost of the floors.
Hardwood seems to have a timeless quality about them. In fact, some of the most exclusive mansions, castles, churches, and private estates in history have been decorated with hardwood floorings and still exudes a feeling of permanence and classic quality including contemporary and modern designs. One which would never go out of style, making it a true investment.