PRE-ASSEMBLED KITCHEN CABINETS
We carry a large selection of pre-assembled kitchen cabinets in Orange County, CA, unfinished or pre-finished, and IN STOCK CABINETS ready to go. We have a wide selection of woods and stains that will fit your project. Most of our styles are made in the USA and are all plywood and hardwood construction with no particle board. Each of our in-stock styles have 75 to 125 different size cabinets to choose from to design any kitchen layout. To complement your new cabinets are our laminate countertops, with 21 colors in stock and a selection of kitchen and bar countertops, your new kitchen will come to life.
Our kitchen cabinets can offer your kitchen a design that soothes your mood and blends with your kitchen layout over the years. Picking the appropriate kitchen cabinets is easy when you choose Laguna Kitchen and Bath for your kitchen remodeling needs in Laguna Hills. We carry a large selection of cabinetry that will appeal to your style preferences and budget. Not to mention, our prefab and custom kitchen cabinets can greatly improve the overall organization and functionality of your kitchen by eliminating clutter, while at the same time improving the overall look for your kitchen.
To choose an elegant cabinet design, it is helpful to consider space availability as well as utensils and appliances requiring storage space. Cabinets play a significant role in tidying up the kitchen, thus careful consideration of drawers is a necessity. Our Laguna HIlls kitchen cabinets can be designed to blend with the style of your whole kitchen and even the house. For a smaller kitchen, color is an important consideration, as this can be used to lighten up the smaller space, just as taller cabinets can appear to expand the room. A kitchen with a wider space can be filled with more cabinets that can be blended glamorously with the color and kitchen lighting.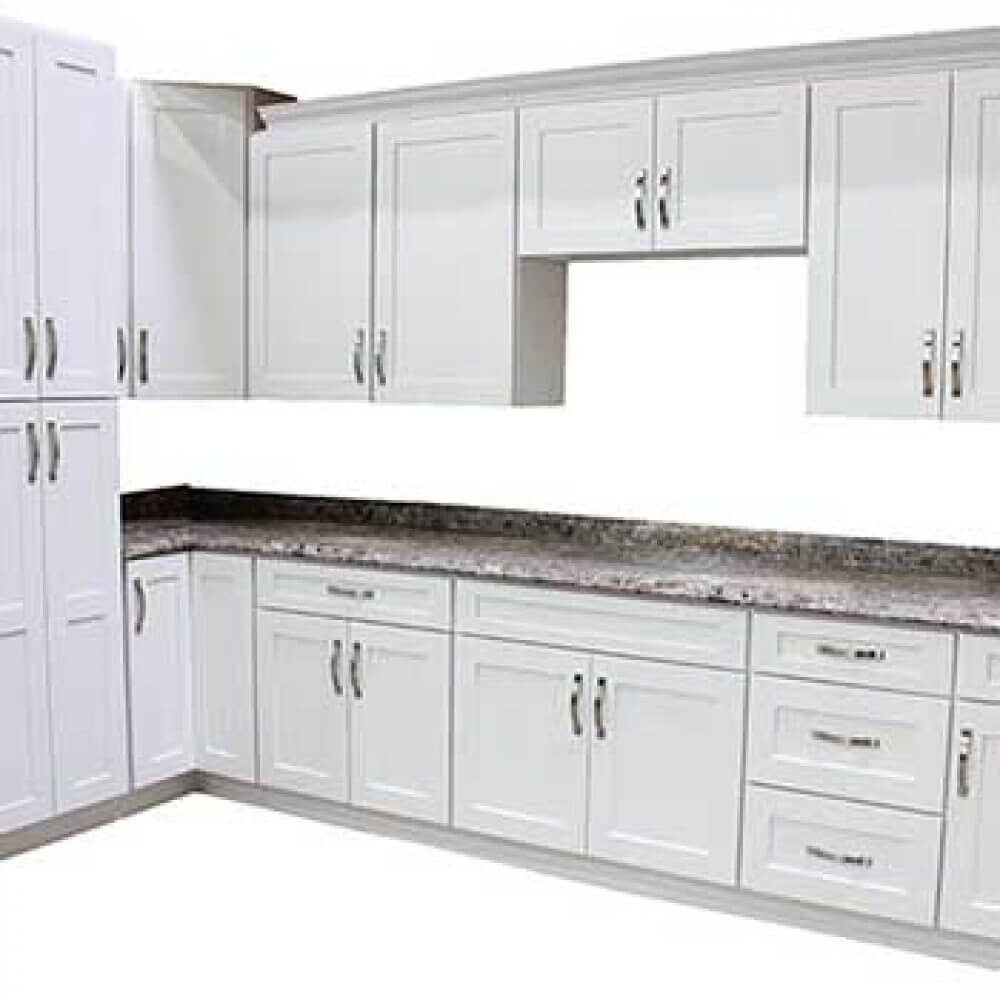 Since our inception, our highly-skilled installers have successfully completed hundreds of projects, on time and on budget. We'd love the opportunity to assist you with all of your home improvement needs!
CALL US TODAY FOR YOUR KITCHEN REMODELING PROJECT!
Kitchen Visualizer
Create Your Dream Kitchen
This is a tool to help you envision your new kitchen. Thousands of design combinations are available.  Select from a variety of cabinet colors, backsplash options, countertops, and flooring. 
When you are ready to invest in a high-quality kitchen cabinet in the Southern Orange County area, please give US a call at 949-588-6350, or fill out the form on Contact Us page. We look forward to hearing from you!
Let Laguna Kitchen and Bath help you create a kitchen that's right for your lifestyle.
Our specialized kitchen & Bath designers will guide you through every step of the kitchen / Bath remodel process, whether you are interested in a traditional kitchen / Bath design, a modern concept or something in between.
(949) 588-6350
Laguna Kitchen and Bath
25250 La Paz Road, Suite #120, Laguna Hills, Ca 92653
Phone Number: (949)588-6350 | Fax: (949)588-6357
Email: info@lagunakitchenandbath.com
Showroom and Design Hours
Weekdays – 10:00am-6:00pm
Saturday – 10:00am-5:00pm
Sunday – By Appointment Only